The new Thar was launched in the Indian market on 2nd October and has been one of the most talked-about cars in the Indian car scene as of now. With prices of the car starting from just Rs 9.8 lakh, the Thar gets a VFM price tag and the overall package makes it a great car for everyday usage as well as for off-roading. With this being said, the Thar can be had in two major iterations – AX and LX. While the LX is expensive of the two, it is the AX which will be selling a lot due to its pricing. For those who are planning to buy the cheaper variants of the Thar, here is an exclusive list of new Mahindra Thar alloy wheels, with images!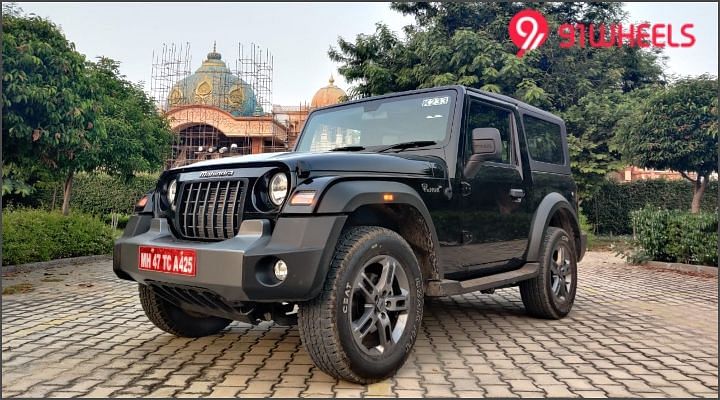 The Mahindra Thar can be had with a diesel and a petrol engine while the buyers will also have an option to opt for the 4WD and automatic versions of the car. Moving on to the alloy wheels, Sai Mag Wheels India [contact details at end of article] offers a number of alloy wheels for the new Thar. These include a number of unique and distinctive designs from brands such as Fuel and Momo. The latter is a well known brand when it comes to high quality alloy wheels for cars in India and around the world.
1.
FUEL OFF-ROAD WHEELS – FULL BROWN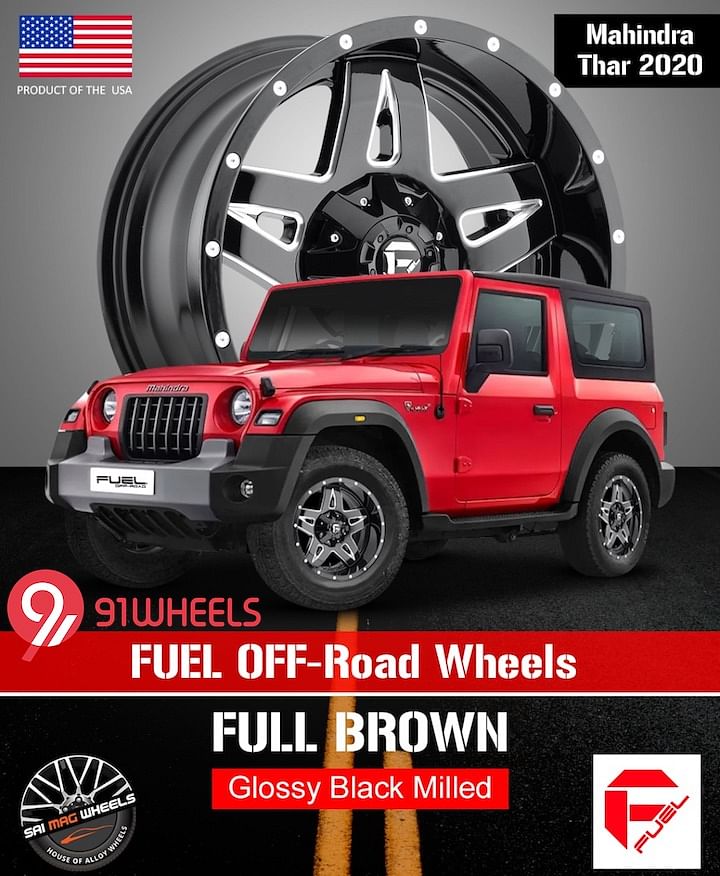 2.
FUEL OFF-ROADING WHEELS – SLEDGE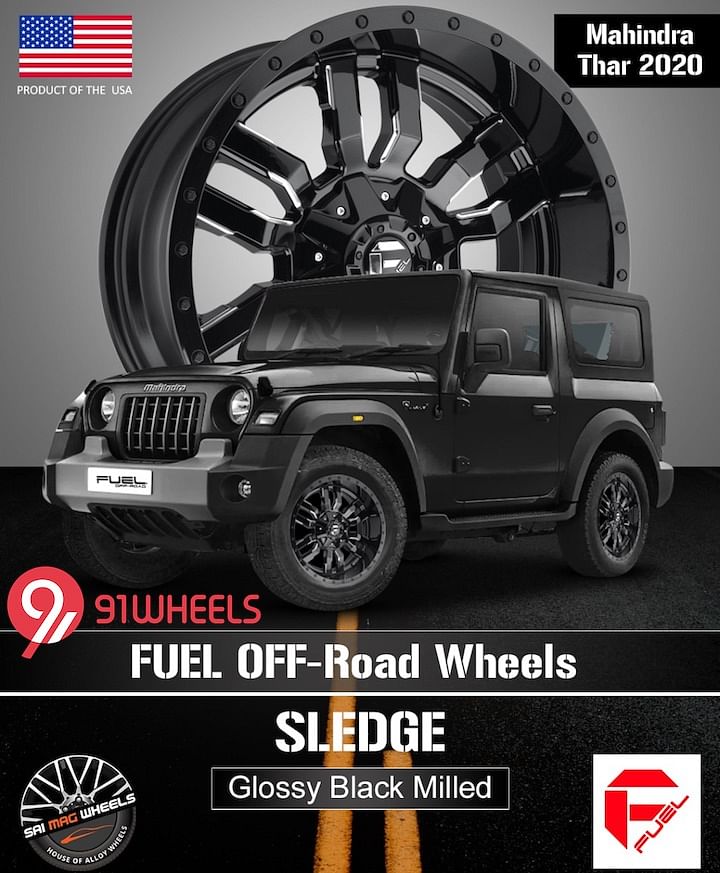 Read Also: 2020 Hyundai Creta Alloy Wheels: Top 5 Aftermarket Designs
3.
FUEL OFF-ROAD WHEELS – NUTZ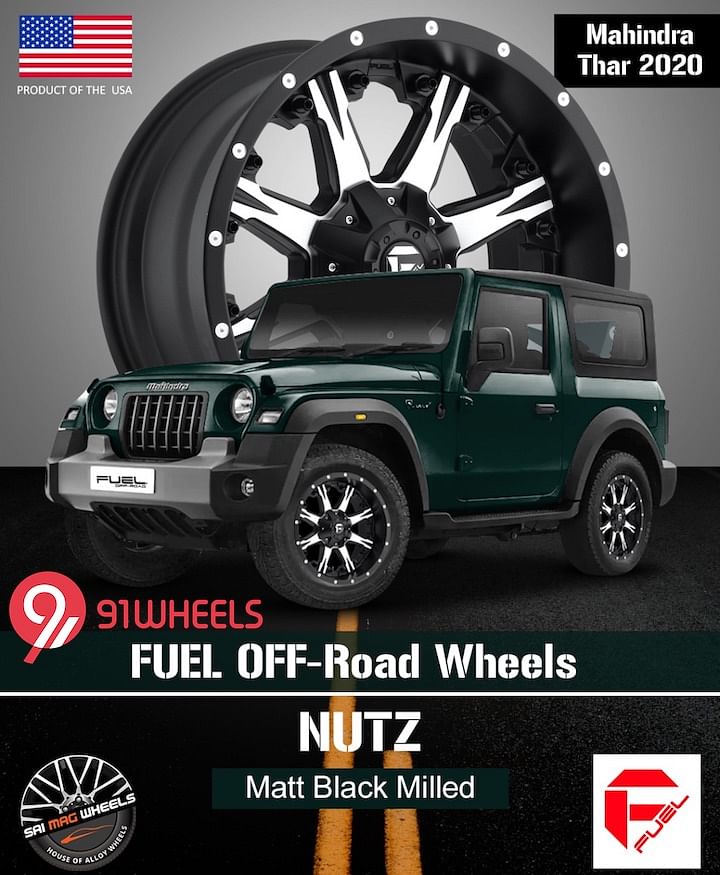 4.
FUEL OFF-ROAD WHEELS RENEGADE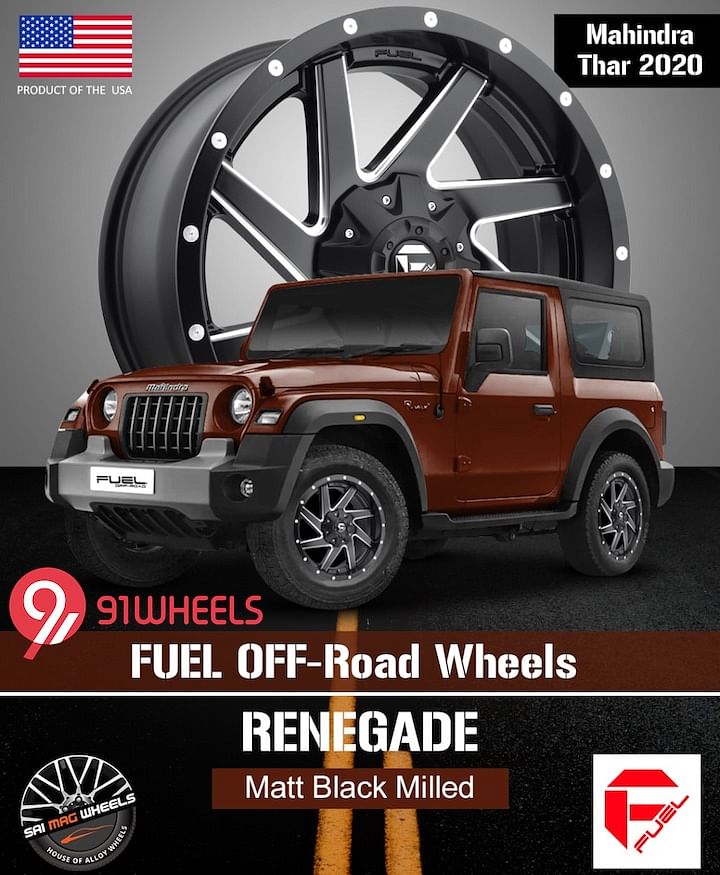 5.
MOMO REVENGE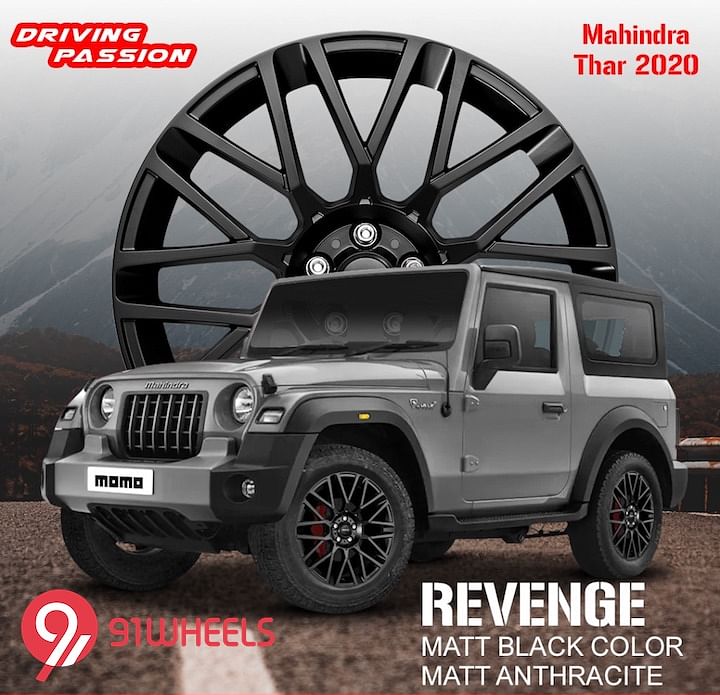 Read Also: Best Tyre Inflators In India – Check Out The Top 5 Picks!
6.
MOMO STORM G.2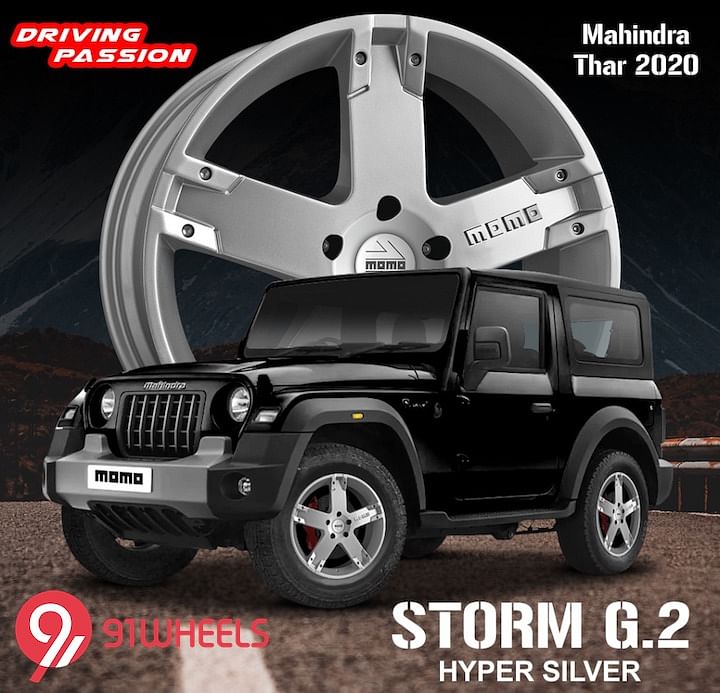 The prices of these alloy wheels range from Rs 80 thousand to 1 lakh rupees for a set of four ofcourse. For further details, you may contact:
Sai Mag Wheels – this company also runs a showroom in West Delhi. The place, called Chakra Wheels, is very popular among enthusiasts.
With this being said, what do you think about the new Mahindra Thar alloy wheels? Do let us know in the comments box below. Alternatively, join our 91Wheels Auto Enthusiasts Whatsapp Group to be a part of interesting automotive discussions. Also, subscribe to our Youtube Channel to get the latest updates and unbiased reviews.