Hyundai launched the new 2020 Creta in the AutoExpo this year and expects this new-gen Creta to at least replicate the success of the first-gen Creta, if not better. The sales figures put up by the new Creta are great and the majority of these come from lower variants. And as we all know, the lower variants do not come with alloy wheels, and thus, we have compiled a list of Top 5 2020 Hyundai Creta Alloy Wheels for you.
Read Also: 2020 Hyundai Creta base EX vs Kia Seltos HTE: What To Buy For Rs 10 lakh?
5. 17″ NEO Wheels By Velocity Tyres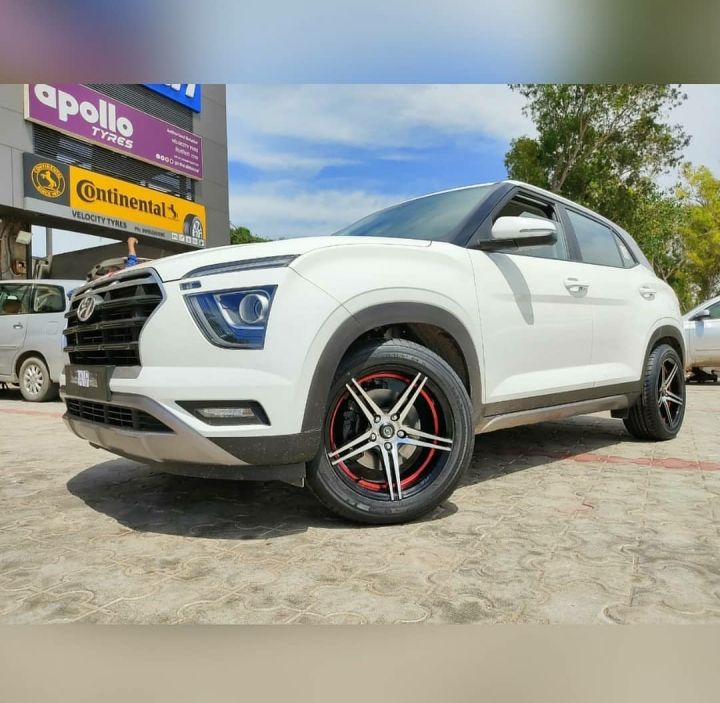 A five-spoke star-shaped design featured here is from a base model Creta. The wheel size is 17 inch while we do not have any information available about the width of the tyre. The alloys get a combination of diamond-cut and glossy black finish. The red colour on the periphery of the inner rims gives this alloy wheel a sporty character and a large gap between the spokes make it much easier to clean.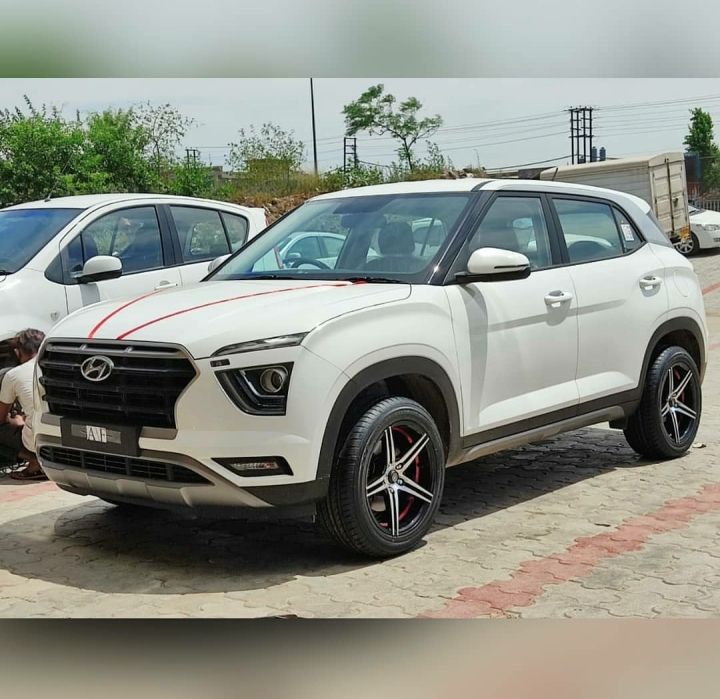 4. Five Spoke Star Shaped Silver Alloys: Featured @ newhyundaicreta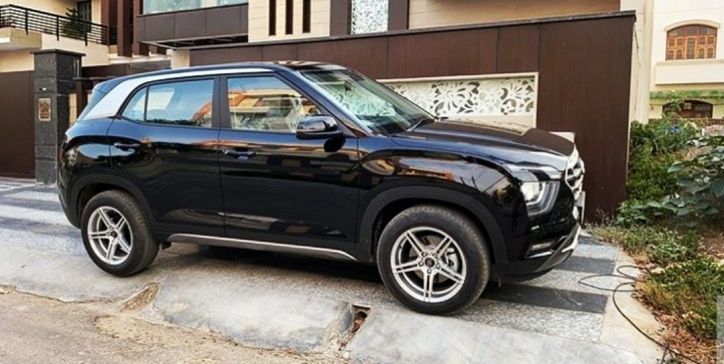 Featured on a fan page of the new Creta, this black coloured Creta with silver finish alloys look stunning. While exact information is not available yet, from the looks of it, we believe that the wheel size of this car stands at 16 inches. The five-spoke design is a huge hit in the market as it is not only nice to look at but easier to maintain as well.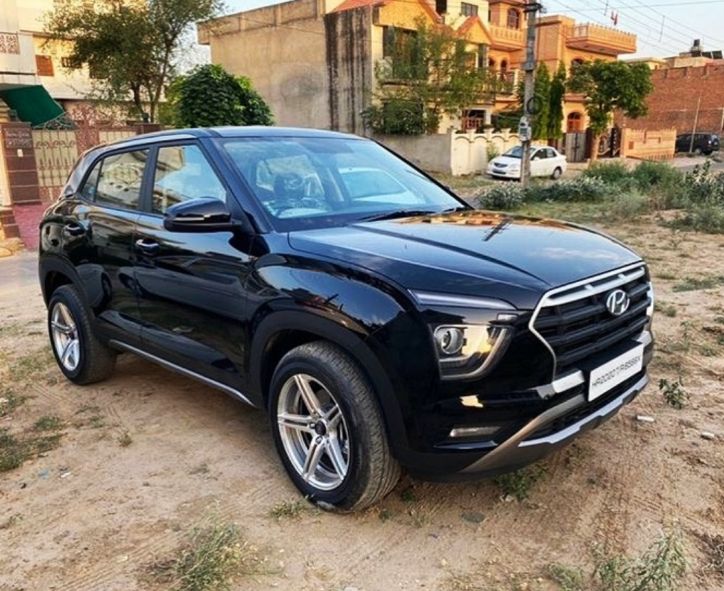 Join our Hyundai WhatsApp Group (click via mobile to join)
3. 16″ Wheels By Monga Tyres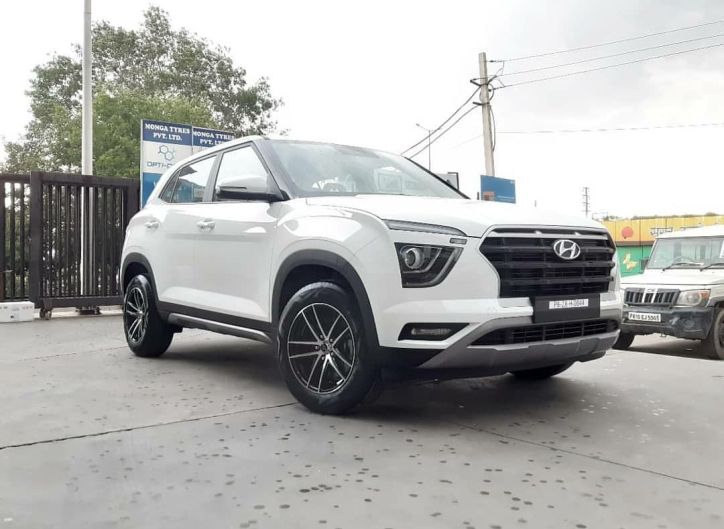 This 16 inches alloy wheel gets an elegant design with a dual-tone finish. The alloy wheel looks largely similar to the OEM Alloy wheel design offered in Audi cars and is just amazing to look at. In short, these wheels look classy and upmarket.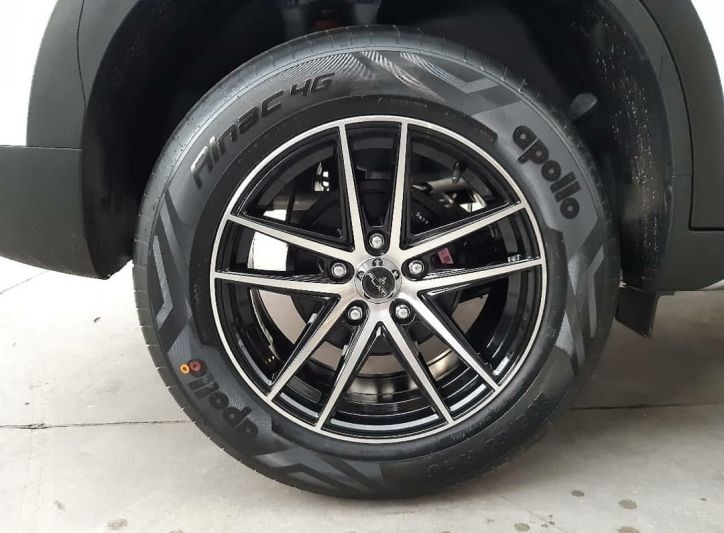 2. 18″ Alloy Wheels By Creative Wheels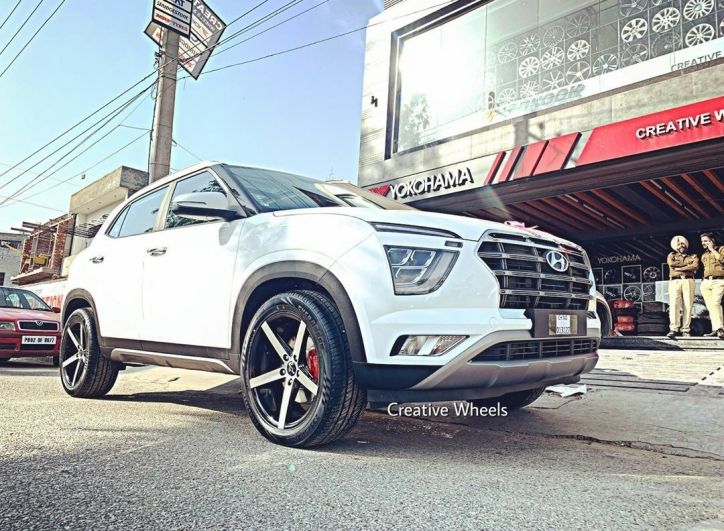 Alloy wheels with low profile tyres just always league ahead in terms of looks. The R18 alloy wheels shod in this Creta gets a matte silver finish and have a concave design. The five-spoke design is subtle and gives the car a completely new stance. If you are someone who loves large wheels, these ones may just be for you.
Read Also: 2020 Hyundai Creta Diesel More In Demand; What Makes It So Popular?
1. 17 Inches Multi-Spoke Alloy Wheels By Creative Wheels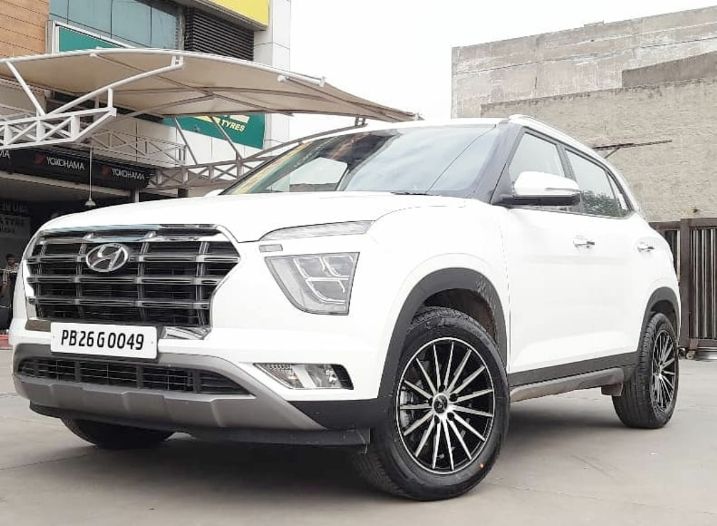 This 17 inches multi-spoke alloy wheel with the diamond-cut glossy-black finish is one of the best looking 2020 Hyundai Creta Alloy Wheels we have found so far. This design complements the overall design of the car and at the same time makes it highly practical for everyday use. However, be prepared to spend a lot of time cleaning these wheels if you opt for this design.